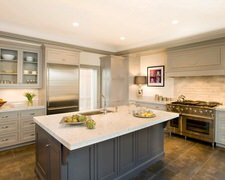 Kreller Kitchens, Steve Kreller – Proprietor
Gd
Walkerton, ON N0G 2V0
Phone: (519) 881-3881
Kreller Kitchens is proud to say that we have over 45 years of experience in the cabinet industry.
Kreller Kitchens is known throughout Ontario for its fine woodwork including ceiling beams, custom wood entry and interior doors, custom wood mouldings, wood wall panels, furniture and custom cabinets. All millwork is custom designed and built to suit each project from hand carved mouldings to wine cellar doors.