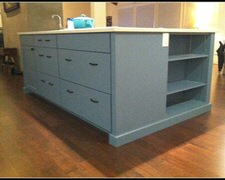 Webber Coleman Woodworks
1070 Business Boulevard
Watkinsville, GA 30677
Phone: (706) 769-9150
Call us today at (706) 769-9150 for a free quote!
Kitchen cabinets, vanities, bar, custom furniture (entertainment units) appliances, sinks and faucets.
We build custom Cabinets and Furniture. From rustic modern. Use quality wood and plywood no partical board.