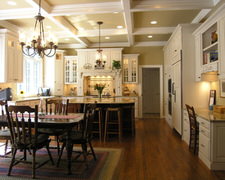 Visions In Wood Inc
112 Mahan St
West Babylon, NY 11704
Phone: (631) 491-6375
Custom woodwork in new construction and remodel projects for Residential and Commercial construction.
Woodwork, Cabinets (kitchen), Furniture (wood), Decorations (Christmas)
Quality custom cabinets built at great cost. Our shop is fully equipped to complete any woodworking project needed. Satisfaction Guaranteed!