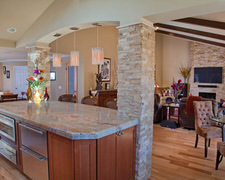 L K Mfg
109 Willow Dr
Wetaskiwin, AB T9A 2S5
Phone: 780-352-4585
At L K Mfg, we take pride in our work and we can only be proud of your remodeled kitchen if it's the perfect kitchen for you.
We aim to make cabinets functional and accessible at an economical cost. Their pull out shelf systems mean no more kneeling or straining to reach items in the back of your pantry or cupboard.