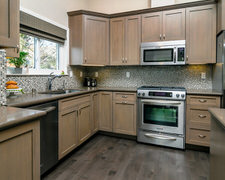 Purdy Cabinets, Brad Purdy – Proprietor
1110 Mackenzie Ave N
Williams Lake, BC V2G 4E9
Phone: (250) 392-6275
Purdy Cabinets is your One stop shop for your complete kitchen or bath renovation.
Kitchen cabinets, wood doors, cabinet doors.
Cabinet making
We are always here for our customers, to listen to their concerns, answer their questions, and make sure that they are completely satisfied with their purchase.