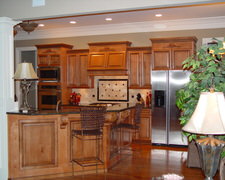 Not Just Closets
365 Hillside Avenue
Williston Park, NY 11596
Manufacturers of wood Kitchen cabinets.
Not Just Closets is your source for functional and well thought out kitchen designs.
Not Just Closets designs and builds award winning custom kitchens and bathrooms for it's clients in Williston Park, New York and the surrounding communities.