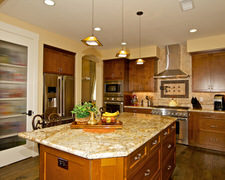 Chip N' Nails Cabinet CO
7890 Highway 78
Winston, GA 30187
Phone: (770) 942-5800
Kitchen cabinets, vanities, laundry cabinets, bookcases, wall units, entertainment units and corner benches.
Chip N' Nails Cabinet CO specialize in custom kitchen and cabinet making for both residential and commercial markets. With over 20 years experience in carpentry and cabinet making our skilled craftsman can build to any specification or design request.