More Kitchen Images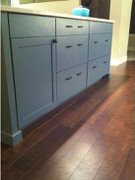 Glh Works, Gary Hibert – Proprietor
657 Foxgrove Ave
Winnipeg, MB R2E 0A8
Phone: (204) 663-7700
Glh Works specializes in the design, manufacture and installation of kitchens and bathroom vanities.
Manufacturers of Windows, window frames, solariums, vanities, kitchen cabinets, doors.
Glh Works is your kitchen and bath designs specialist in Winnipeg, Manitoba. Country kitchen or modern kitchen: the possibilities are endless. Our interior designers can help you create a functional and beautiful space. We specialize in custom cabinetry, kitchen cabinets and full project management. We excel in creating exceptional kitchens & bathrooms that meet our high standards for quality in design and craftsmanship.