More Kitchen Images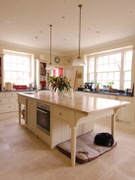 Fadis Custom Cabinets LLC
25305 Rouge River Drive
Dearborn Heights, MI 48127
Phone: (313) 454-9290
Manufactures of custom cabinet doors and cabinet parts.
We will work hard and skillfully to create what you imagine for your home. Making your home renovation dreams happen, one room at a time.
Fadis Custom Cabinets LLC will enhance the beauty and value of your home now and for years to come with a brand new custom kitchen. Made specifically for you!