More Kitchen Images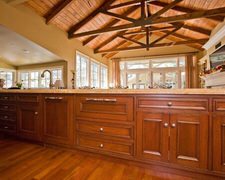 Washburn Woodwork & Cabinet CO
515 South Wilmott St
Otsego, MI 49078
Phone: (269) 694-2930
We create an custom kitchen that is tailored to your taste and lifestyle.
Custom cabinetry manufactured right here in Otsego, Michigan.
Our exceptional finishes will provide many years of quality and enjoyment. Washburn Woodwork & Cabinet CO offer's a wide variety of high quality stains as well as offering specialty finishes such as glazing, chalking, distressing, sand throughs and antiquing.