More Kitchen Images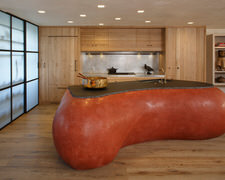 Brian Gross Custom Cabinets
13269 94Th Avenue North
Maple Grove, MN 55369
Phone: (763) 420-8362
Brian Gross Custom Cabinets is the leading kitchen & bath design studio located in Maple Grove, Minnesota, specializing in luxury kitchen & bath designs.
Manufacturers Kitchen Cabinets in Maple Grove, Minnesota
Brian Gross Custom Cabinets offers unique and colourful kitchen cabinet designs to inspire you when you're ready to update or remodel your home. We can help you build casual, contemporary or traditional kitchens that you will love to spend time in with your family and friends.