More Kitchen Images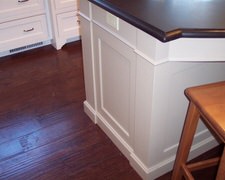 The Mezzanine
Nathan Glynn
207 East 3rd St.
Winona, MN 55987
Phone: 507-494-8999
E-Mail: Info@themezzaninemn.com
When The Mezzanine designs Southeast Minnesota's most beautifully remodeled kitchens, we start by getting to know our clients and getting to know how they live.
Do you love to cook for a crowd? Where do the kids sit to do their homework? Do you like grand spaces or intimate settings? Clean lines or warm details? Once we get to know you then we can focus on selecting all the details that suit your design style and your lifestyle. At the Mezzanine, designing the kitchen of your dreams begins with you.
Your designer helps you model the space, the layout, the storage, choose appliances, find the perfect tile… they handle everything, down to the grout color.