More Kitchen Images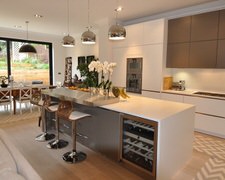 Benefield's Cabinets
1224 County Road 46
Myrtle, MS 38650
Manufactures of custom cabinet doors and cabinet parts.
Specialize in custom kitchen cabinet, and outdoor kitchens. We also offer production cabinets.
Furniture Hardware Distributor
At Benefield's Cabinets, you can be assured that you will receive patient and knowledgeable service no matter how big or small your project. We offer great service, and quality products!