More Kitchen Images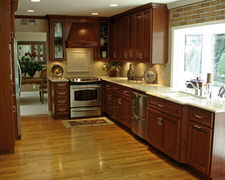 Jerry Short Cabinets & Millwor
14 2Nd St West
Whitefish, MT 59937
Phone: (406) 863-2774
Every design reflects devotion to the creation of beautiful spaces.
Custom Cabinets, Home & Business Remodeling.
Whether your dream is for a contemporary Italian kitchen, traditional kitchen or designer kitchen, Jerry Short Cabinets & Millwor can help you achieve it. We complete all designs in Whitefish area and are able to satisfy new home, renovation, or apartment development projects.