More Kitchen Images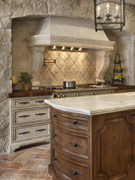 Eddy Group Limited
660 St. Anne St
Bathurst, NB E2A 2N6
Phone: 506-546-6631
Fax: 506-546-2360
Everyone's space is unique, personal, and should be both attractive and functional.
Vanities and kitchen cupboards.
Refacing your cabinets is an economical and eco-friendly alternative to replacement when it comes to your kitchen upgrade. If you're satisfied with the layout of your existing cabinets, we can work together to give your kitchen a stunning new look.