More Kitchen Images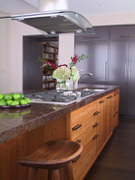 Countercab Inc
5166 Lee Road
Cleveland, OH 44137
Phone: (216) 475-5464
We make custom cabinets and counter tops for home and office.
Custom Cabinets, Home & Business Remodeling.
Here at Countercab Inc, our mission is to always provide quality service at an affordable price. The success of our company is due to the dedication we provide to our customers. No matter the job, customer satisfaction is always our number one priority! Don't hesitate to give us a call at (216) 475-5464!