More Kitchen Images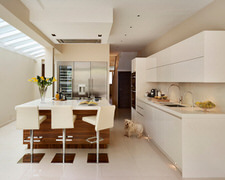 Kitchen Cabinet Div
760 North James Road
Columbus, OH 43219
Phone: (614) 237-3800
Manufacturer & Exporter of Wood Kitchen cabinets.
Manufacturers Wood Kitchen Cabinats
Kitchen cabinets, wood mouldings, prefabricated tiles.
We start your project from the very beginning and make it into reality. We provide customers with kitchen cabinets, to vanities, flooring tiles, back-splash tiles, hardwood floors, laminate floors, quartz, granite and all the services and installers that are required.