More Kitchen Images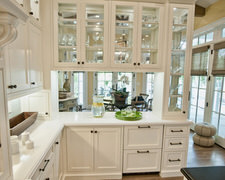 Custom Slideout Shelving Inc.
141 Mossgrove Trail
Toronto, ON M2L 2W6
Phone: 647-748-0144
For over 40 years Custom Slideout Shelving Inc. has been designing and producing custom cabinetry using high quality materials and finishes. From our family, to yours.
Manufacturers Wood Kitchen Cabinets
Custom Slideout Shelving Inc. brings every element of each project- from cabinetry and countertops to fixtures and handles- together in a cohesive way. The comfort of the process will only be out-shined by the joy brought by a truly personalized space.