More Kitchen Images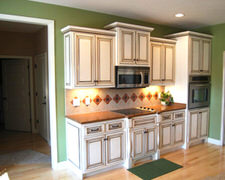 Front Door Custom Woodworking
3910 Stewart Road # A
Eugene, OR 97402
Phone: (541) 344-0713
Custom kitchen cabinets
Custom woodworking projects of all kinds! If you can think it; We can build it!
Wood cabinets and passage doors.
At Front Door Custom Woodworking we have established a reputation for quality, workmanship, and excellence in service. We value our customers' vision and strive for perfection in providing you with professional, cost-efficient, and worry-free services. Whether you're looking to update a small condo space or build your ideal home, our team will ensure you are satisfied with your investment.