More Kitchen Images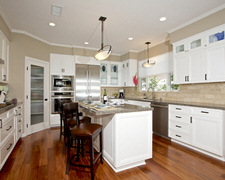 Umenhofer Cabinets
60 West Q St
Springfield, OR 97477
Custom Residential Cabinetry
We offer complete Kitchen cabinet remodeling from design, manufacturing and installation.
Builders of fine custom furniture and cabinetry
We specialize in truly custom cabinetry, designed to meet all your needs, visions and expectations. Each project is crafted using our wealth of design experience, along with a fresh and creative eye.