More Kitchen Images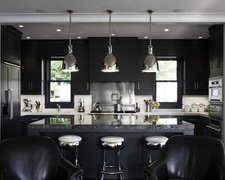 9174-1967 Quebec Inc, Stephane Caron – President
Ebenisterie L'ebenier
3550 Boul Des Entreprises
Terrebonne, QC J6X 4J8
Phone: (450) 477-0147
Custom cabinets, there is no job too big or too small.
an excellent reputation for quality and originality.
Whether you want a full kitchen remodel from the ground up or a simple reface of your existing cabinets, Our team can help you plan your kitchen, entertainment unit, built-in and bathroom cabinetry. We invite you to discover 9174-1967 Quebec Inc and discover the difference craftsmanship makes!