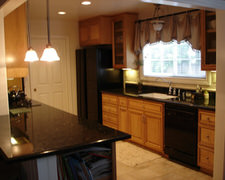 Levasseur Woodwork, Terry Levasseur – Partner
Rr 1
Alhambra, AB T0M 0C0
Phone: (403) 846-5790
truely custom wood cabietry and millwork for your home and environment.
We aim to make cabinets functional and accessible at an economical cost. Their pull out shelf systems mean no more kneeling or straining to reach items in the back of your pantry or cupboard.