More Kitchen Images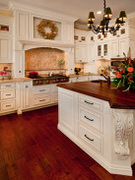 Wizards Customs Cabinets Insta
1905 Colquitt St Apartment 2
Houston, TX 77098
Phone: (281) 932-2225
Kitchen cabinets, Bath cabinets.
Custom Cabinet Manufacturer in Houston, Texas
Custom cabinets both commercial and residential. Specializing in custom homes and kitchen and bath remodels.
At Wizards Customs Cabinets Insta we are committed to design and create elegant custom cabinetries built to your design specifications. Our service experience, flexibility and impeccable taste of modern design set us apart and make your first stop.