More Kitchen Images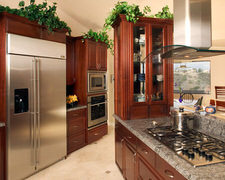 Talmadge Fix
1402 Mountain View Road
Lexington, VA 24450
Phone: (540) 463-9629
Home cabinetry design, creation, and installation.
Talmadge Fix is a Lexington, Virginia based designer and manufacturer of custom kitchen cabinets.
Custom kitchen and bath cabinet shop.
We specialize in Kitchen, Bathroom, Basement & Home renovations, as well as Importer & wholesaler of solid maple wood Kitchen cabinets and vanities. Our showroom is located in Lexington, Virginia.