More Kitchen Images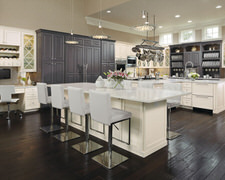 King Cabinets And Vanity
2305 Nw 27Th Avenue
Miami, FL 33142
Visit our showroom in Miami, Florida to see some of the great work we can do.
No matter the job, customer satisfaction is always our number one priority! Don't hesitate to give us a call!
Custom Cabinetry for Residencial and commercial aplicationsFull service shop from Design and lay-out, fabrication and installation.