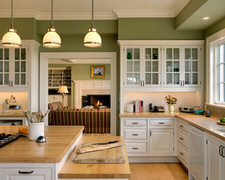 Dino Ciabattari
141 South Mcpherson St
Fort Bragg, CA 95437
Phone: (707) 964-2181
Based in Fort Bragg, California, we have an extensive offering of different door styles. You may choose from a variety of wood spicies that maple, cherry, oak, hickory as well as clear and rustic alder. Along with these we also offer a complete range of painted, thermofoil, laminate and melamine door styles.