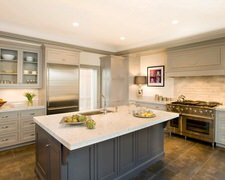 Kleinman Cabinet Co
123 Campbell Avenue
Havertown, PA 19083
Call us now for a free consultation.
Our goal is to create and build relationships through satisfied clients and a strong network of like-minded industry professionals.
With custom colors & detailing, we have endless possibilities to make your cabinets the focal point of your kitchen. Superior attention to detail, an in-house design team, and many years of experience are what make Kleinman Cabinet Co different than the rest. Call one of our design specialists at today!