More Kitchen Images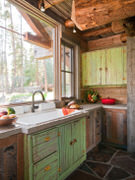 Sholette's Cabinet Shop
1355 Harrington Road
Havertown, PA 19083
Phone: (610) 446-3822
Building and installing fine hand crafted cabinetry.
custom cabinets and installation
Sholette's Cabinet Shop is located in Havertown, Pennsylvania creating custom kitchen cabinets.
At Sholette's Cabinet Shop, we take pride in our work and we can only be proud of your remodeled kitchen if it's the perfect kitchen for you.