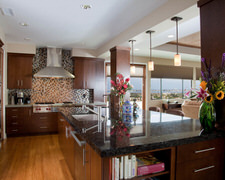 Murrin, Fred Enterprise Ltd, Fred Murrin – Proprietor
Cabinet Maker, The
438 Indian Meal Line
Torbay, NL A1K 1G4
Phone: (709) 437-1552
For over 25 years Murrin, Fred Enterprise Ltd has provided it's customers with fine cabinetry and custom woodwork. Our prices are fair and our quality and execution top notch. From a modern kitchen to a stunning solid wood wine cellar we can cover all your woodworking needs.